Brief info

The overall aim of the project is fostering national networking and cooperation among universities and all other stakeholders by establishing the rectors conference in accordance with national development strategies. Specific objectives: • SO1.Evaluate the existing situation on networking, communication and cooperation among universities, MoE and other stakeholders through collected data and in-depth analysis of legislative documents regarding the topic consideration the main existing constrains.
• SO2. Establishment of Azerbaijan Rectors Conference with the direct participation of the Ministry of Education for the improvement of the education system in the republic.
• SO3. Revision of the regulation of the council of rectors and Defining the organizational structure, working principles, objectives and mission of the CAUR based on best EU practice.
• SO4 Establishment of the electronic Newsletter of CAUR for uniting all possible parties into a single information platform.
• SO5 Build the capacities of universities in the partner universities through chain trainings for successful and effective management of the Conference activities and working group missions.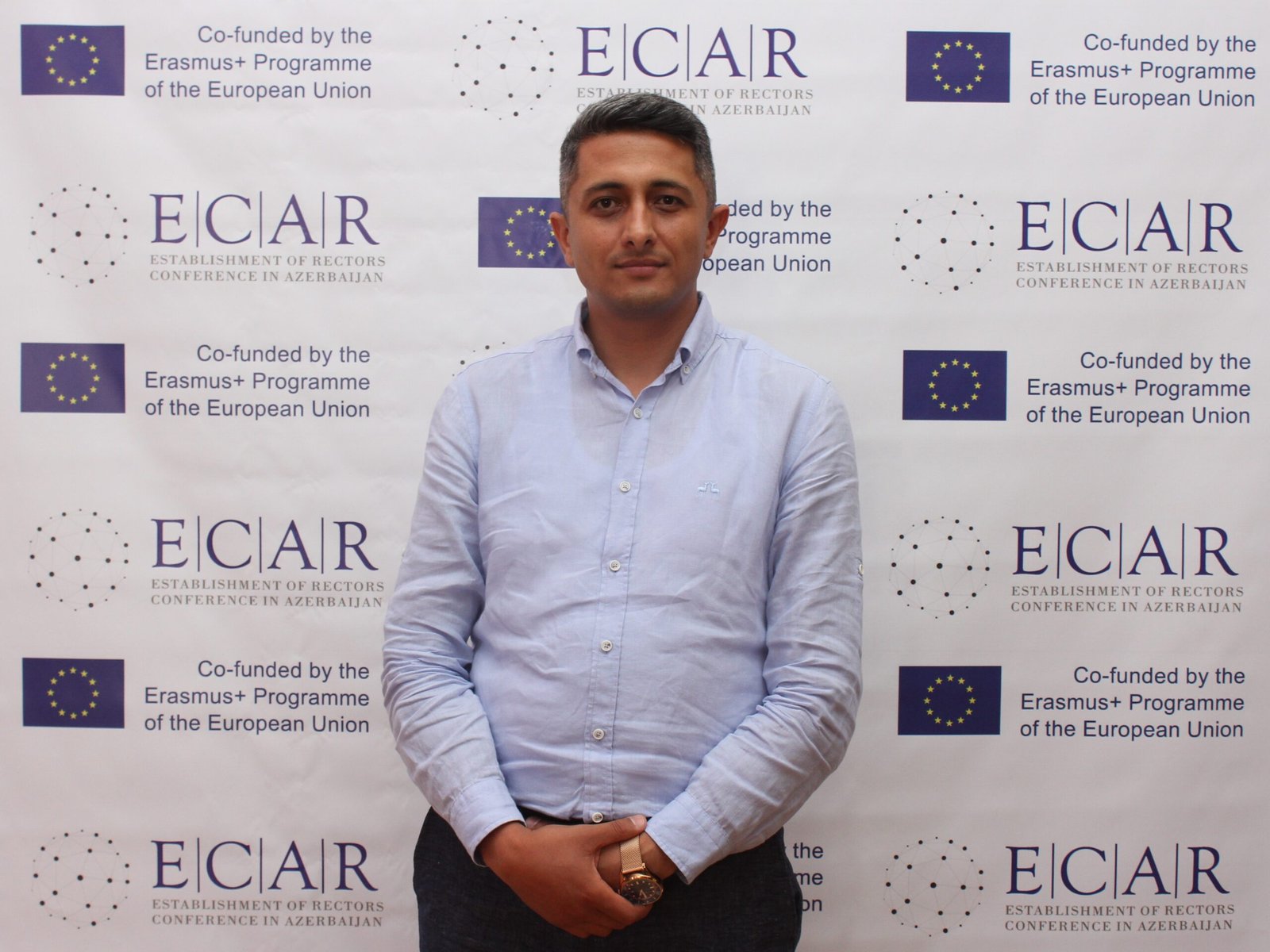 Rajab Jafarli
Manager
Head of International Relations Department Nakhchivan University
Sevda Rzayeva
Manager
Head of Translation Department, Baku Eurasian University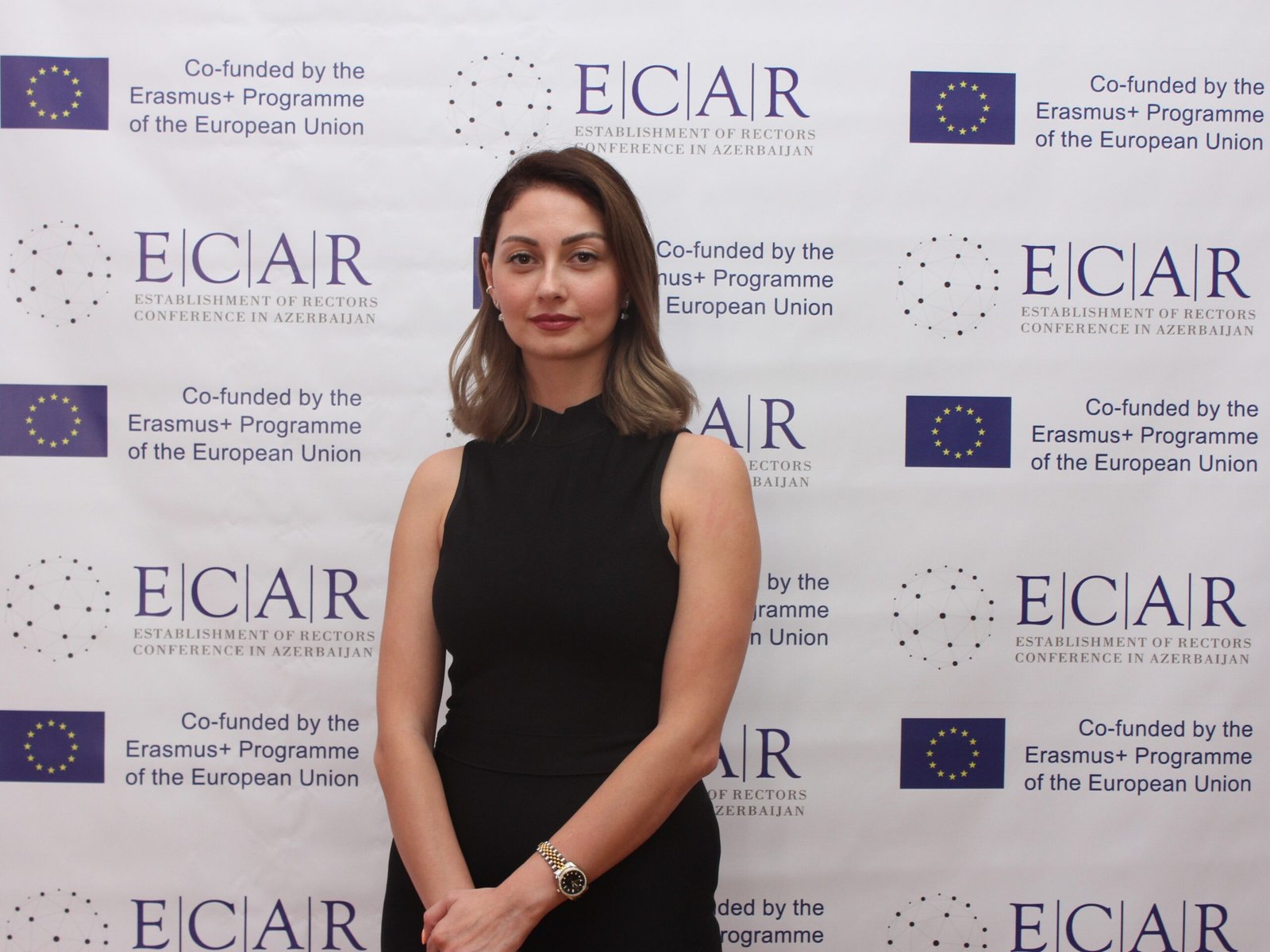 Narmin Alakbarova
Manager
International Relations & Projects Management Department, Senior Specialist, Baku Engineering University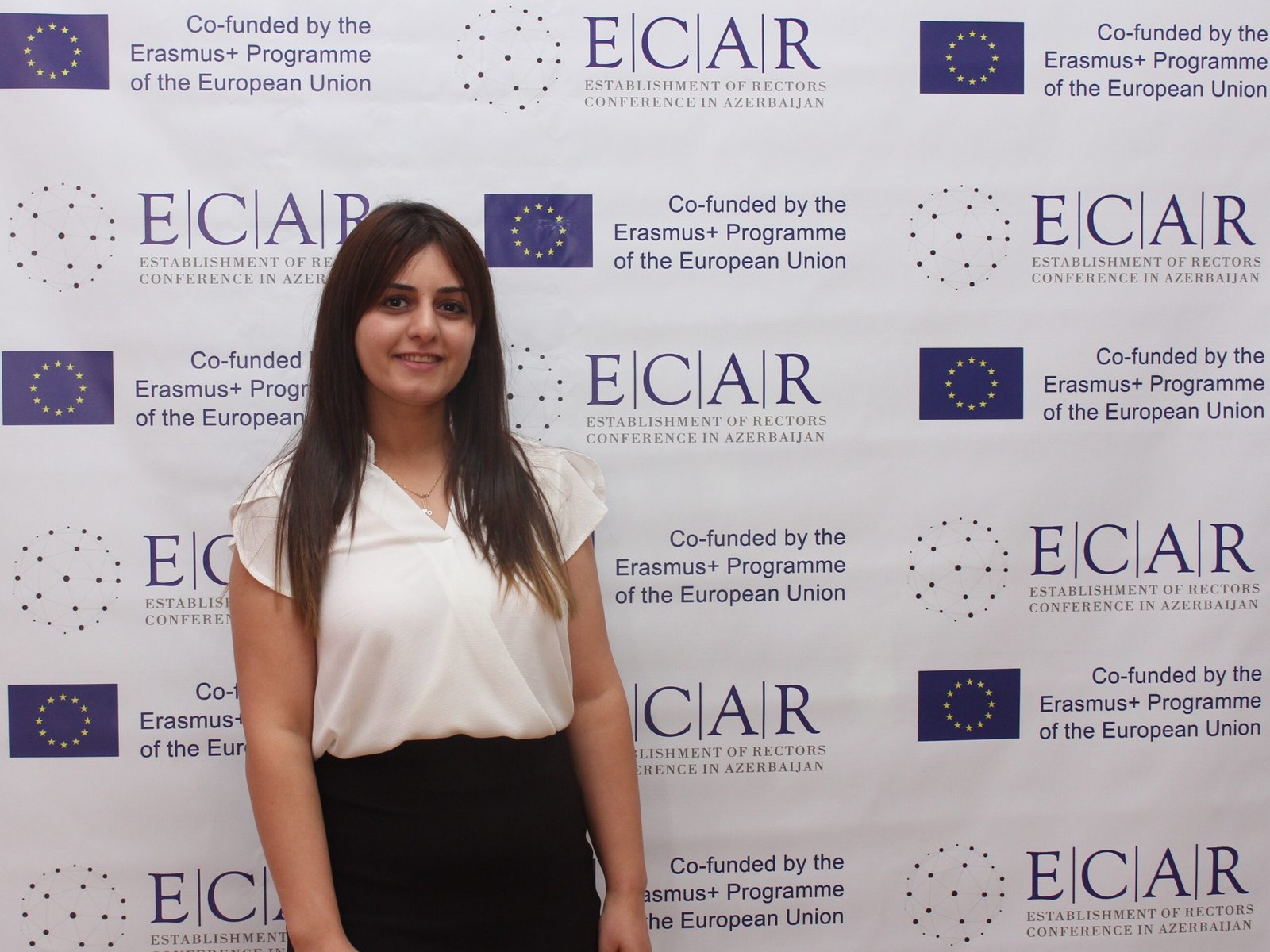 Rasima Akhundzada
Manager
Specialist on International Relations, Lankaran State University
Sara Timurova
Manager
Head of International Relations and Foreign Students Affairs Department, Azerbaijan State University of Culture and Arts
Gunay Maharramova
Manager
Senior Specialist of Projects and Grants Department, Azerbaijan State Pedagogical University 
Ilaha Gurbanova
Manager
Azerbaijan Technological University (UTECA), Deputy head of the Center for Science and International Affairs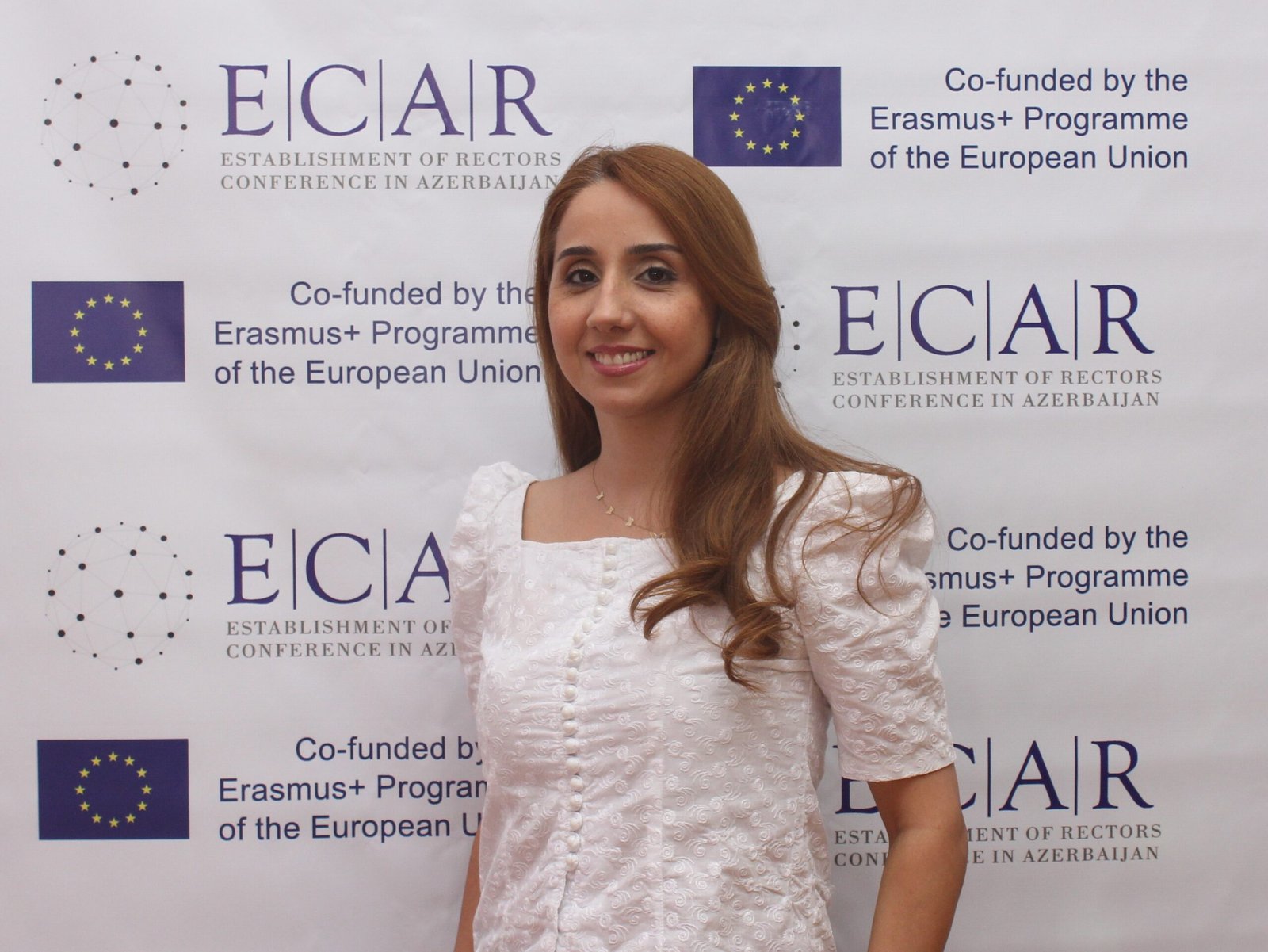 Bayim Abdulla
Manager
The director of Test Center, Senior Lecturer at Regional Studies, Azerbaijan University of Languages
Bakhtiyar Badalov
Manager
Director of International Relations Office of Azerbaijan University Matanat Pashayeva
Manager
Senior specialist for projects and exchange programs, External Relations Department.  Azerbaijan Technical University
Jamila Askarova
WordPress Developer
Erasmus+ and International Programmes Office, Specialist, Baku High Oil School
Hadiyya Saliyeva
Manager
The chair of Languages, Lecturer, Odlar Yurdu University Khazar University
Manager
International Relations Office, Khazar University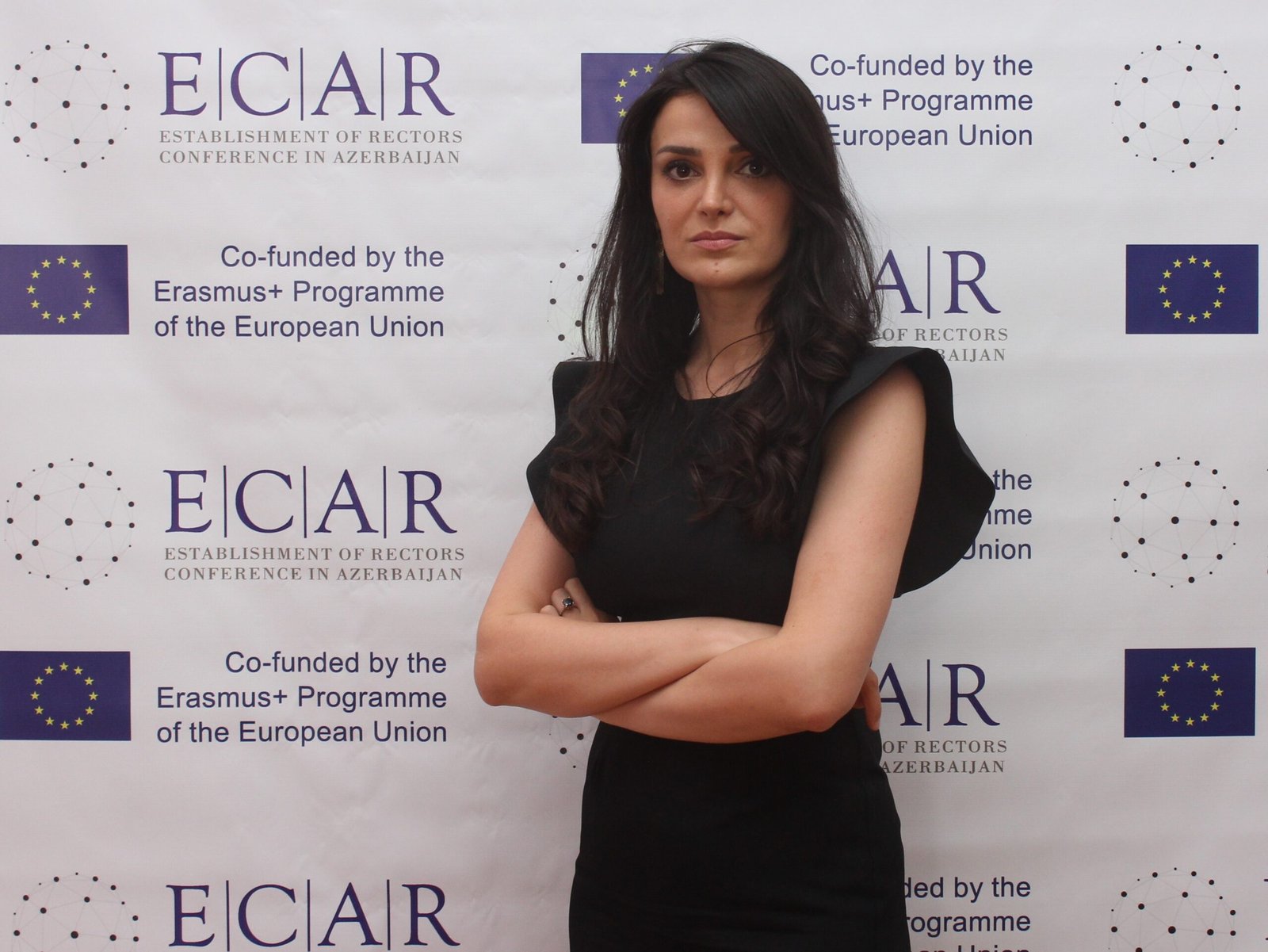 Gulshan Bayramova
Project Coordinator
Project Coordinator, Baku Business University
Eshgin Bayramov
Project Manager
Vice-Rector on International Relations, Baku Business University